We are a talented band of musicians based on Rockland County, NY – with a unique style: We play acoustic guitars, and drums. No bass.
The result is a sound that is suitable for venues that don't want to blast their customers with loud music that restricts their patrons from easily conversing with each other. It's kind of like a Phish show, where the music blends into the crowd as they all get to know each other. Kind of cool.
Although we have no delusions of grandeur (except for the drummer), we've had great gigs thus far! We've played in New York, New Jersey, at venues right near Madison Square Garden, at private corporate parties, at music festivals and at street fairs. And of course, we love playing for bars and restaurants close to home.
We have a diverse setlist ranging from Beatles/Elvis/Monkees, to Phish/Imagine Dragons/Nathaniel Radcliffe and the Nightsweats. We also have guest musicians from many different successful bands in the Hudson Valley. Here's our often-updated Spotify Playlist of many of the songs we play:
How do we handle this wide variety of music? Simple. We come to practice with a spirit of curiosity, and willingness to learn or play anything that is technically feasible.
Over the past year, we've added in-depth harmonies for many of our songs. We've also added a small light show for evening events.
Please take a moment to read some of our biographies below. Thanks for checking us out!
---
Dan Rapatski – Lead Vocals / Guitar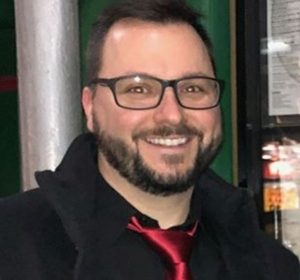 Dan Rapatski has been both a student and a master of the guitar for over two decades. He is deliberate about his craft and is continuously looking to improve upon it – proving to others that you CAN teach an old dog new tricks!
Dan's resume includes playing Acoustic, Electric, and Bass Guitar for many of the Tri-State area's most prestigious and accomplished acts: "For the Birds", "The Blue Phoenix Band", "Yous Guys", "Naurashaun", "The Lift", and many more…
After focusing on guitar/bass for most of his career, Dan eventually switched over to the frontman role and started singing for the "Dan Daniel Rapatski III & Kevin S. Hurley Esq. Acoustic Duo". What started off as a necessity quickly evolved in to a true passion. Since then, he's been glued to the microphone with Spanky and the Radicals and other legendary acts.
Dan brings to the table an extremely diverse musical palette, which guarantees to entertain crowds of all types and ages. It's a rare treat to find someone who can jump on stage to shred a Led Zeppelin solo or a classic Metallica riff, then immediately follow it up with a breathtaking performance of whatever Taylor Swift song happens to be on top of the charts that week!
Dan is a Sagittarius, and he enjoys long walks on the beach followed by passionate cuddling.
Equipment: Dan proudly endorses Taylor Guitars, Dunlop picks, and whatever strings are currently on
sale.
---
Tailspin Tom Ossa – Drums / Harmonies  / Lights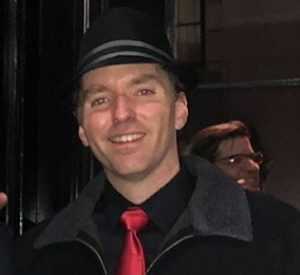 Tom is a self-taught drummer that has a passion for playing live music. As he says "If I had a choice of how I would want to die, it would be slumped over my drumset after a really awesome gig." That's how much he loves playing.
He's not a master of complicated fills, or fancy solos. what he brings to the table is "the pocket", that elusive zone of live music performance that all bands endeavor to enter and stay within. "It is the intersection of groove, drive, heart, and timing." And Tom has a knack for finding that pocket, and bringing the rest of the band (then, the audience) into it, staying for the entirety of the performance.
How does this happen? "I listen" he says. "I listen to the bassist, the guitarist, the vocalist. I listen to the audience, and I listen to how the song was originally played. And then I mesh it all together, and communicate it back to the audience through my beats, and to my bandmates. When we are communicating the same thing, we're all playing with the same heart and soul. It is a God-given magical experience."
Tom's resume with the local Hudson Valley music scene is fairly robust:
Spanky and the Radicals  (Current)
One Shot Deal (Current)
The Lift (On Hiatus)
Suffern Succotash (Featuring Dank)
The Von Ghouls (Also featuring Dank)
The Zute Band (Featuring Mike Zute)
Scarshine
Vicious Bicycle
Rockit Science
Kings of Kaos
The Homies
Koral
Original Skin (Studio only)
Tom also is not a fan of writing about himself in the third person, but everyone else seems to be doing it, so why not!
Equipment: Vic Firth American Classic Drumsticks, 5As for rock, 7As for lighter fare. Zildjian Cymbals. For larger shows, Pearl Export Drumset, for smaller shows – Breakbeats Drum Set.
Pete Yavaldakis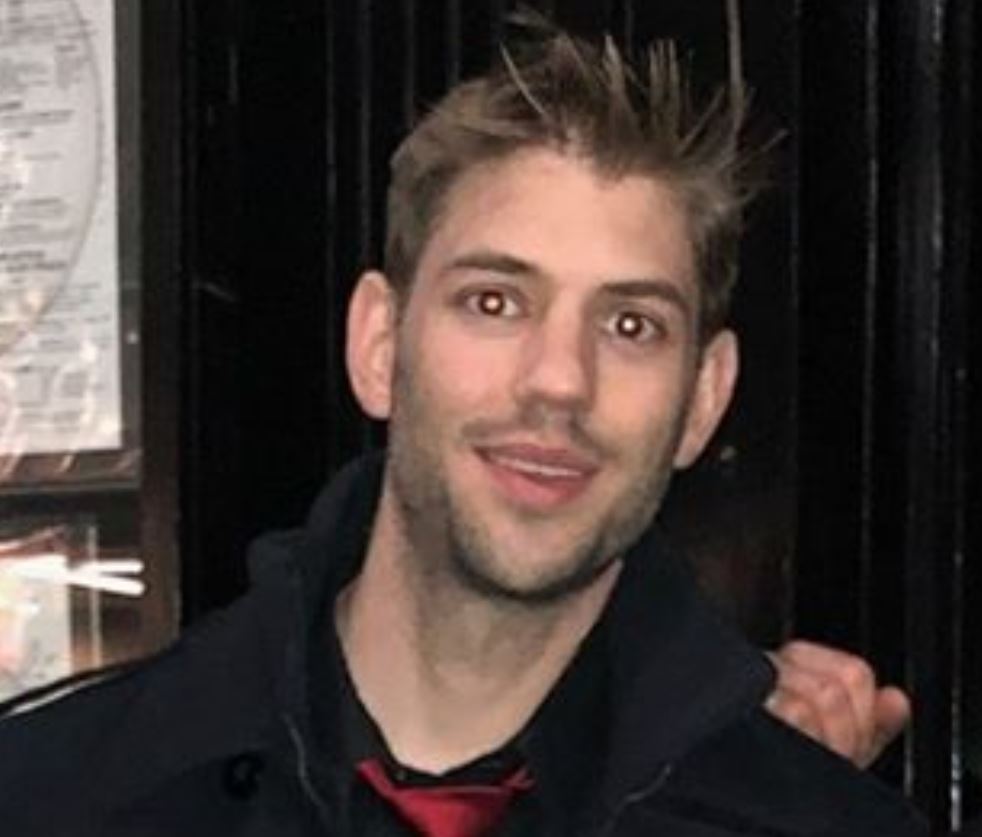 Pete gets a full screen image. Why? Because he's that awesome.
Actually it's because he left the band to finish up higher education (which is the smart decision, BTW), so we're just busting his chops. The moment he finished and asked to come back into the band we were like 'absolutely'.
But as long as the author of this section is busting chops right now, let me tell you what we originally planned, just to mess with him. Originally, we were going to have him audition when he came back in the band.
That's right. Essentially, we were going to have him show up at the studio, and we were going to have pictures of legendary guitarists on the wall behind us, Eric Clapton, Tre Anastasio, Jimi Hendrix, and so on, all crossed off…and then his picture at the end of the row.
We were pretty much too lazy to actually implement this brilliant plan, but the intent was definitely there.
Anyway…long story short – Pete's back in the band as of November 2019 and like I said – he's awesome. He brings a lot of energy to the crew that not only gets our groove going, but the crowds that follow him around to the clubs we play.
Catch us this year at many a club in Rockland: The Hudson Water Club, The Place, Bailey's, The Pearl River Saloon, and many more. For information on upcoming gigs, please visit our Facebook calendar.